Dear Colleagues,
This year the 4th edition of the International Scientific SGEM Conference on SOCIAL Sciences and ARTS is offering a palette of workshops and presentations in various fields. SGEM workshops are the right place for professionals to obtain the information on the latest developments in their field and to indulge in specific topics.
You are welcome to join every workshop session! Do not miss this opportunity!
* FREE ACCESS *
VERIFICATION LETTER FOR PARTICIPATION IN WORKSHOP WILL BE ISSUED TO EACH ATTENDANT!
EDUCATING EMOTIONALLY INTELLIGENT CHILDREN: NEW INSIGHTS FROM NEUROSCIENCE AND SPIRITUALITY
Speaker:  Assoc. Prof. DSc. Adela Moraru
Dimitrie Cantemir University, Tirgu Mures, Romania
Day 3, 26.08. 2017
/
Hall: WORKSHOP HALL
/
Time: 12:45 -13:45
/ Duration: 1 hour
INTEND to JOIN!?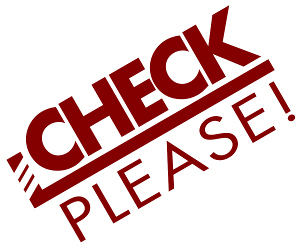 Emotional intelligence – the ability to understand, express and regulate one's own and other emotions – has a history of more than 25 years of proven efficacy, in education, health, organizations. Emotionally competent children are having positive relationships, are more popular, less prone to behavioural and emotional problems (like addictions, risky behaviour, depression, aggression, self-harm) and more resilient in front of suffering and trauma. Cognitive, emotional, spiritual intelligence: an educational journey. We need to educate children to be wiser, not only smarter. To live a meaningful life, built on moral values, beyond looking for pleasure and avoiding pain. To build from simple emotion like joy, sadness, fear, anger to contemplation, compassion, gratitude, fulfilment in daily life. To build on family values and traditions, treasure our cultural and spiritual heritage. Values transcend contextual environments, transcend life and history.  Emotional education starts with us, as parents, educators or future parents. It is a personal journey into our own emotional landscape, into our centre within, through self-reflection, hard work, transcending our deepest pain with compassion and gratitude. The way we approach emotions influence others.
AN INDIVIDUAL WITH HANDICAP IN THE LITERATURE FOR CHILDREN AND YOUTH
Speakers: JANA KOZAROVA, PHD
                   PROF. DR. ZUZANA STANISLAVOVA, IVETA GAL-DRZEWIECKA, PHD., RADOSLAV RUSNAK
University of Presov in Presov, Slovakia
Day 5, 28.08.2017
/
Hall: WORKSHOP HALL
/
Time: 14:30 -15:00
/ Duration: 30 min
INTEND to JOIN!?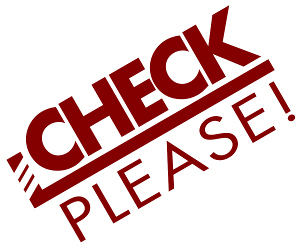 The topic is closely related to the current issue of inclusive education that is a significant part of the actual reform agenda of the international institutions (OSN, OECD, UNESCO, EU), as well as with the inclusive policy of these institutions. One of the sources that might help to effectively remove the barriers is also the artistic literature embodying the various types of social handicap, disadvantage, or health impairment of a man in the society. The way this issue is literary treated denounce the fact how the attitude to the people with disabilities was in the human history modified and it is still modifying: offered behavioural patterns are related to this. Effectiveness of the literary image (artistic depiction of the behavioural patterns) roots in the fact that it operates not only through the cognitive, but also through the emotional, experiential canals. In order that literature can thus be caused, it is necessary to know the sources of such imageries (literary works), resp. have an access to the relevant data about them.  Precisely, the theme fits into the current concepts of the social and health inclusion, and the inclusive education in the EU (and thus also in Slovakia): its intention is to centralize data (and literary samples) on the available processing about the impairments and disabilities in the original and translated literature for children and youth, which has been published in Slovakia since the end of the 18th century until now. The added value of the presented topic is also a fact that in the context of the Slovak research on the literature for children and youth, it is the first thematically oriented research purpose with the wide range (original and translated works for children and youth embodies a man with disability published in the process of its holistic development).
---   Outdoor WORKSHOP SESSIONS 26 August   ---


Time: 14:30 – 18:00

INTEND to JOIN!?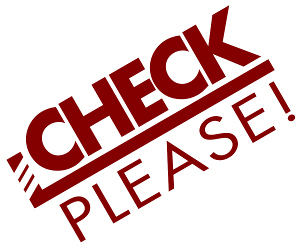 EXTENDED SCIENTIFIC WORKSHOP - ALADZHA MONASTERY
Speaker: Msc Valeri Kinov, curator, Varna Museum of Archaeology
---  ART EXHIBITION / 24 - 30 AUGUST, 2017  ---
BULGARIAN SPIRITUALITY, FOLKLORE TRADTION AND HERITAGE IN MODERN BULGARIAN ART
Speaker: Ms. Nelly Valcheva, Director, Largo Art Gallery
Artistic collection of paintings by modern Bulgarian authors, arranged with the kind partnership of the LARGO Art Gallery, Varna. Bulgaria. The collection exemplifies several Bulgarian artists' endeavors to present everyday life, customs and folklore traditions of the native Bulgarian. The paintings also show historical and cultural heritage, local houses and landmarks, as well as a palette of emotions translated through authors' artistic vision.