Every year, distinguished chairmen, who have been most active by asking questions, giving recommendations and involving the audience in discussions are issued of official LETTERS of GRATITUDE.
Dear Participants,
Following the days of hard work of the 6th edition of SWS International Scientific Conference on Social Sciences and SWS International Scientific Conference on Arts and Humanities it is the most pleasant duty of the Programme Committee to announce the special awards for our outstanding participants.
The BEST SPEAKER award is comprised of a Crystal Plaque and an Award Certificate. It is proudly presented to the speakers who scored highest score in chairmen evaluations and got the greatest number of nominations from the audience.
Thank you all!
SWS Programme Committee
---
CERTIFICATE AWARDS 2020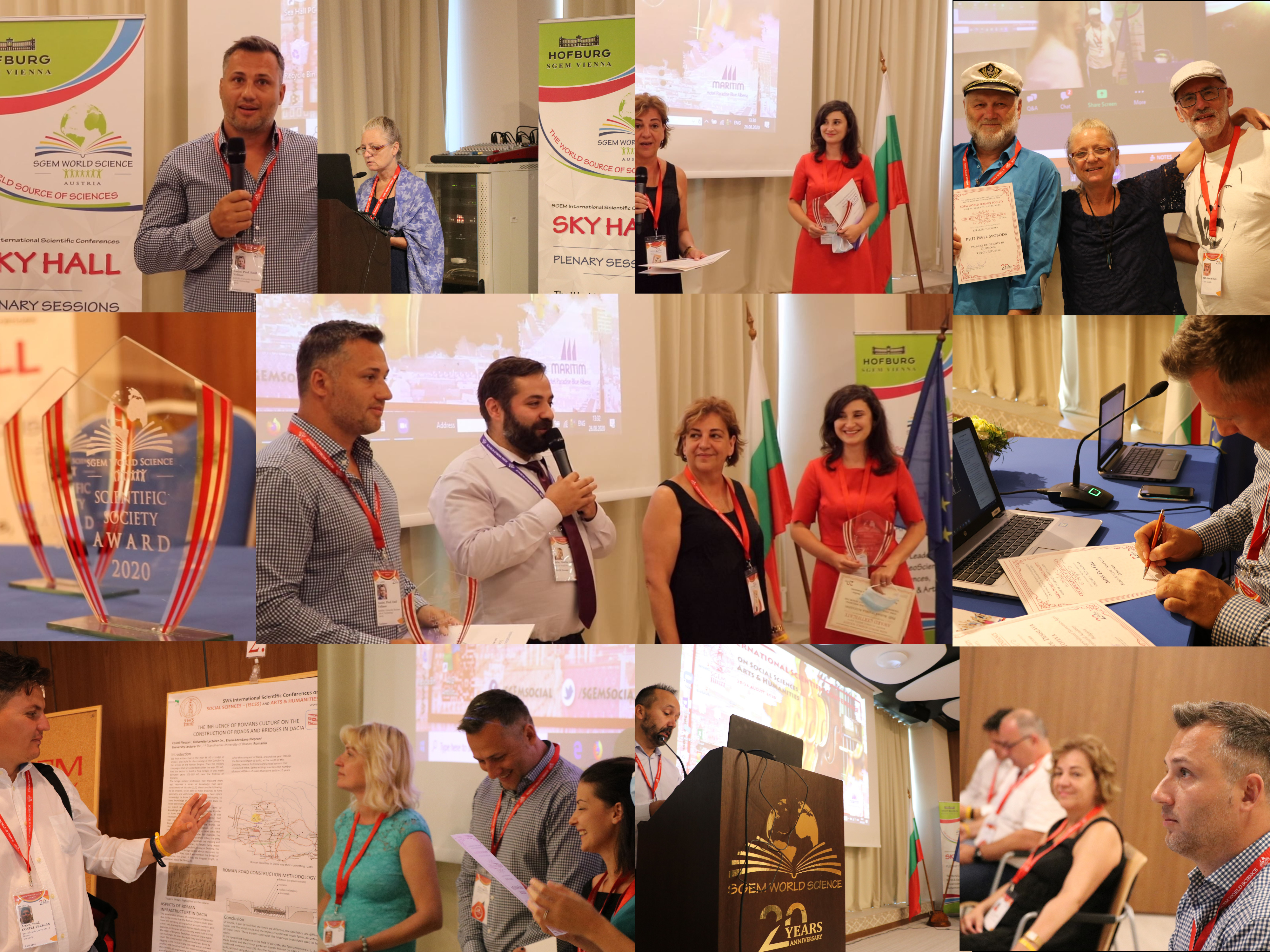 BEST PRESENTATION AWARDS, 7th International Scientific Conferences on SOCIAL SCIENCES - ISCSS2020 and ARTS & HUMANITIES -ISCAH 2020
We are glad to announce the best presenters among the brave people, who participated in person in ISCAH 2020 and ISCSS 2020.
We would like to thank you all for the great presentations and for joining us on the conference!
PhD Lucie Cviklova, University of Hradec Kralove, Czech Republic

Assoc. Prof. Emil Velinov, RISEBA University Business Arts and Technology, Latvia / Skoda Auto University, Department of Management and Marketing, Czech Republic
Prof. DSc. Angela Repanovici, Transilvania University of Brasov, Romania

PhD Alina-Cerasela Aluculese, Bucharest University of Economics Studies - Institute for World Economy of the Romanian Academy, Romania