SWS International Scientific Conference on SOCIAL SCIENCES (ISCSS) together with the SWS International Conference on ART & HUMANITIES (ISCAH) will be a week-long scientific meeting.
Dear participants, we encourage you to keep the down-mentioned deadlines for paper submissions and registration payments that will help for the smooth organization of both events. Thank you!
EXTENDED DEADLINES: During the last few weeks for many countries it became clear, that their residents will be able to travel during the summer and many universities and researchers contacted us to express their interest in participating in the International Scientific Conference on Social Sciences – ISCSS 2020 and the International Scientific Conference on Arts and Humanities – ISCAH 2020. We understand, that for many of you was impossible to plan your participation earlier, as the situation was unclear, so we decided to extend the deadlines for registration, abstract submission, payment etc. (including Early bird registration). We believe that these new dates, will give you enough time to prepare yourselves for the conference, without worrying about pressing deadlines.
We look forward to meeting all of you in Albena at the end of August! /read full news/
PAPER Submission Deadlines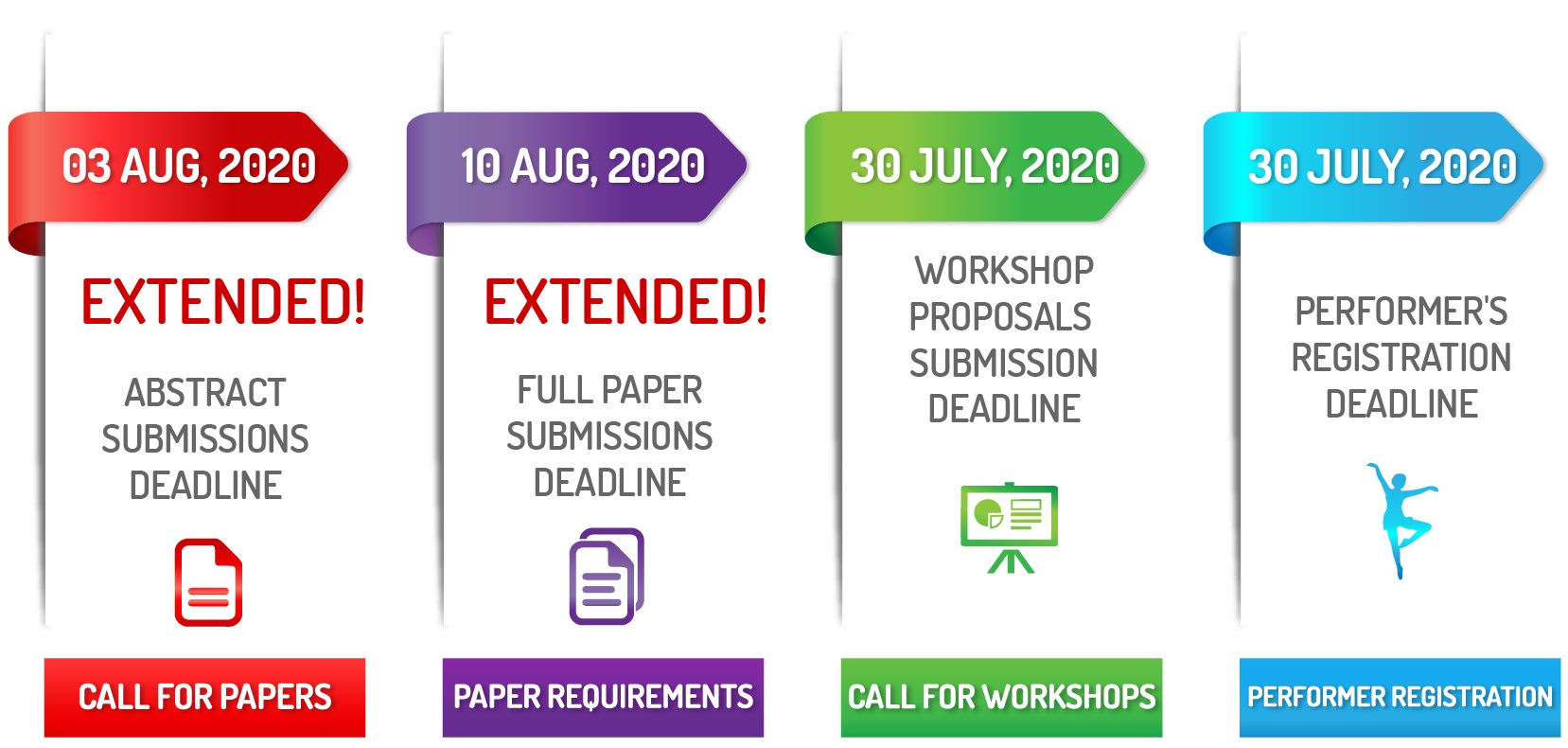 ---
PAYMENTS Deadlines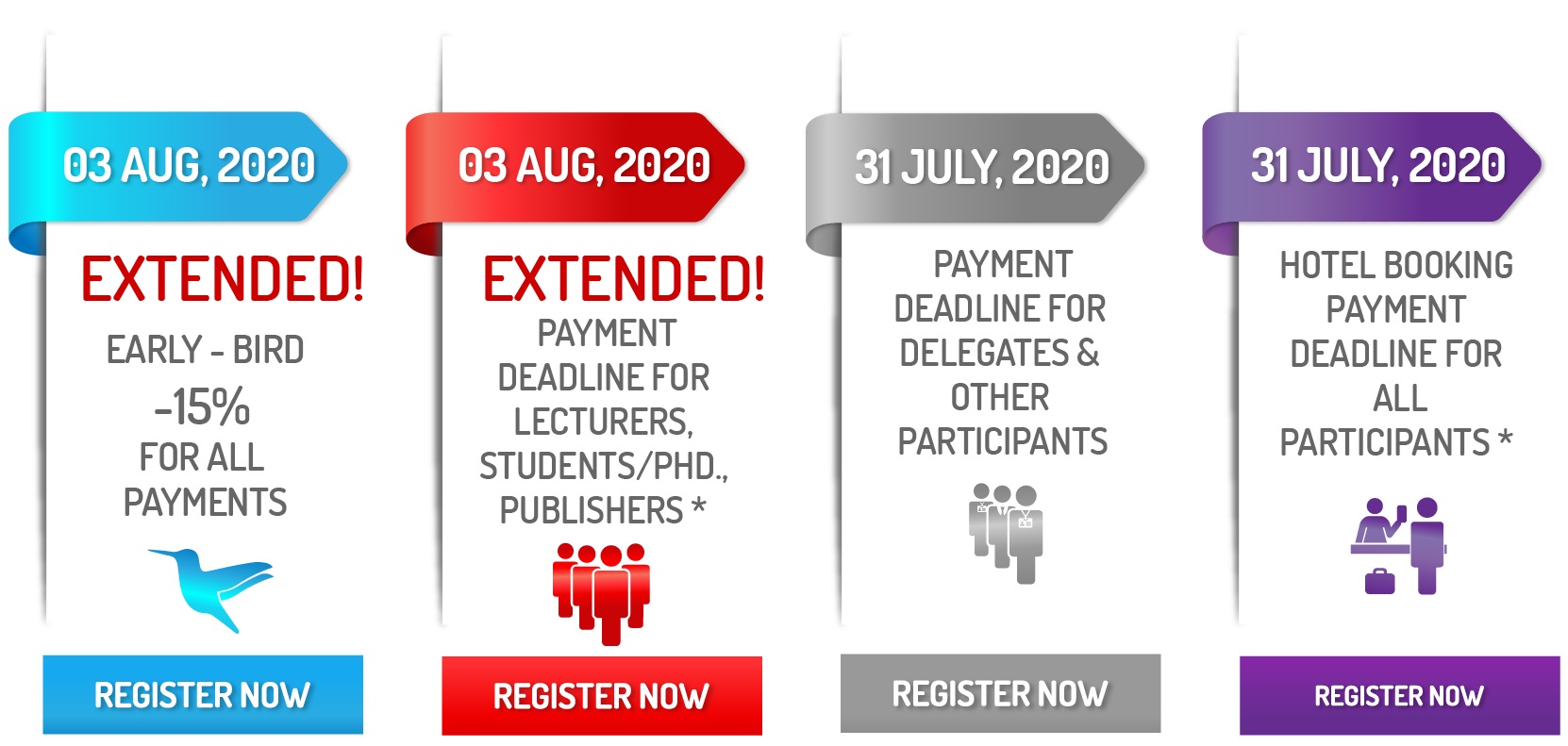 ---
* N.B. Making the payment in regard to the mentioned dates will assure your paper's publication and inclusion into the conference programme!
** N.B. Making registration and payment in respect to the mentioned dates, will assure your Company's exhibition, publication and inclusion into the conference programme as well as in other materials!
*** N.B.: If hotel accommodation is not paid till that date, your booking will be cancelled automatically!
*** N.B.:One kid (2-12 years-old) is accommodated free of charge, second kid + 30% from the 1/2 parent's hotel fee.